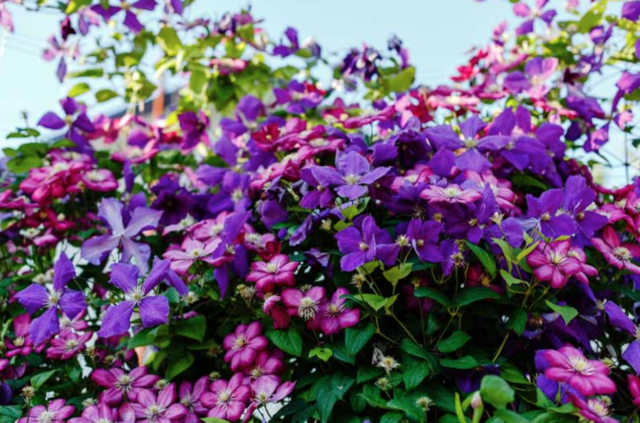 Hello Almaden families! Hope you are all safe and sheltering in place right now. We are all facing a tough situation, but it need not be completely frustrating. We can use this opportunity to get a lot accomplished around the house and in the backyard garden, along with some great family bonding time.
It's spring, and the beautiful weather calls one out to the garden. It's time to go out for some planting. Spring is the best time to plant seasonal flower bulbs, saplings and beds to yield the summer.
In late March or early April, spring planted bulbs will transform your garden into a glory of colors in the summer. Some of the most popular varieties are calla lilies, dahlia, gladiolus, begonia, anemone, canna, and a variety of lilies like rain lily, nerine lily, and the Asiatic lily.
Late April is the time to plant the saplings directly into the ground. You can create beautiful borders or fill up those empty spaces in your backyard garden. While planting, take care to position sun-loving and shade-loving varieties in the right zones. Some of the plants you can place directly into the ground at this time are roses, which will bloom right through September or early October. While gardening stores stock a variety of annuals, you can get better yield from your hard work by planting perennials which keep blooming year after year. Popular perennials are lavender, geranium, daisy, iris, aster, black-eyed susan, bugleweed, and clematis, among others.
Stay safe and enjoy some family time in the garden.
For more planting information, visit:
https://gardenerspath.com/plants/flowers/best-flowering-perennials
https://www.almanac.com/gardening/planting-calendar/CA/San%20Jose
https://www.ufseeds.com/learning/what-to-plant-in-april
https://www.americanmeadows.com/flower-bulbs/spring-flower-bulbs
/wp-content/uploads/2014/06/The-Swan-Trans-21.png
0
0
Therese Swan
/wp-content/uploads/2014/06/The-Swan-Trans-21.png
Therese Swan
2020-03-28 14:38:04
2022-03-27 20:59:11
A Colorful Story for Your Backyard Garden