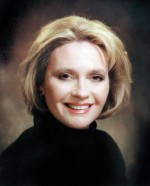 We'd like to take a moment to welcome and thank Therese Swan as a new Sponsor of AccessAlmaden.
Therese is a Realtor with Alain Pinel Realtors, and is focused on Almaden Valley real estate. You may recognize Therese's name through her ongoing involvement in the Almaden Valley community, as well as her numerous Almaden listings and sales.
According to Multiple Listing Service data, Therese is the #1 Real Estate Agent for Almaden Valley in 2009 and 2010 for both total number of homes sold as well as total dollar volume.
Therese's unique mix of sales and analytical abilities, proven market tenure, and personal brand recognition in Almaden Valley gives her clients a distinct advantage and positive experience when buying and selling their homes in the area.
For the past two years Therese has made generous donations to a number of Almaden Valley elementary schools. She supports Williams Elementary School by promoting its Annual Crab and Pasta Feed, which is the school's biggest fundraising event of the year. She also makes contributions to our community through sponsorships of the Williams Wins Foundation, Graystone Spring Celebration, and Almaden Country School Yearbook.
Prior to becoming involved in real estate, Therese worked in the high tech industry, starting as a programmer and eventually growing into a top sales performer for both software and high-end business and technology consulting services. She leverages both her technology background and vast network of contacts when marketing and selling Almaden Valley homes for her clients.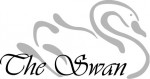 Therese's personal network extends beyond Almaden Valley and greater Bay Area to an international audience of potential home buyers and sellers through the leading real estate companies of the world and Alain Pinel's own luxury home division, Luxury Portfolio. In fact, just this month she consummated a deal with buyers from overseas on one of her high-end listings.
Contact Therese today if you plan to buy or sell a home in Almaden Valley or the surrounding area. You can reach her at 408-656-8240 or tswan@apr.com, or go to her website at www.AlmadenValleyRealEstate.com.
As a Sponsor of AccessAlmaden, Therese helps make it possible for residents of our community to easily learn about all of the fun and interesting events and activities happening in Almaden Valley.
/wp-content/uploads/2014/06/The-Swan-Trans-21.png
0
0
Therese Swan
/wp-content/uploads/2014/06/The-Swan-Trans-21.png
Therese Swan
2011-02-17 21:25:57
2013-09-29 14:40:43
Therese Swan, Almaden Valley Realtor, Sponsors AccessAlmaden