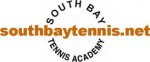 South Bay Tennis Academy is holding junior recreational tennis classes in Almaden this Summer. Classes include Mini Tennis (ages 4-7), Rallyball I (ages 8-12), and Rally Ball II (ages 8-14).
Using the quick start format, which uses a games-based approach, players will be able to quickly learn the fundamentals of the game and rally in a fun, social environment.
Mini Tennis offers an introductory program for young athletes. The class focuses on fundamental ball skills, movement, and coordination exercises. You will also learn tennis drills you can do with your child.
Rally Ball I is beginner-friendly while engaging young children to learn basic skills and have fun with their friends. The format includes practice and match time.
Rally Ball II teaches players basic tennis skills necessary to "rally" the ball. Match play time is also used to apply the skills that have been learned to a game setting. (Previous Rally Ball experience is required.)
South Bay Tennis Academy's classes will be held at Castillero Middle School in Almaden Valley. Classes are every Saturday, July 9, 2011 through August 6, 2011 (5 sessions). Mini Tennis is from 9:00am – 9:45am. Ralleyball I is from 10:00am – 10:55am. Ralleyball II is from 11:00am – 11:55am.
The price is $70. Register online or call Almaden Community Center at 408-268-1133. For more information, contact Todd Dissly, Director, at 408-746-3685 or info@southbaytennis.net.
/wp-content/uploads/2014/06/The-Swan-Trans-21.png
0
0
Therese Swan
/wp-content/uploads/2014/06/The-Swan-Trans-21.png
Therese Swan
2011-06-11 13:29:30
2011-11-20 12:15:36
South Bay Tennis Academy Junior Recreation Tennis Classes in Almaden Valley – Summer 2011