Almaden Valley Private Schools Winter 2012 Open House Schedules – UPDATED 2022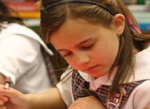 At the beginning of every year the private schools in Almaden Valley hold open house and open enrollment for prospective and returning students.
Almaden Valley is home to a number of private schools for students in preschool, kindergarten, elementary school, and middle school.
Following is the Winter 2012 Open House Schedule for Almaden Valley Private Schools:

Almaden Country School is holding enrollment open houses for prospective students on Saturday, January 21, 2012 and March 31, 2012 from 10:00 am to 12:00 pm. Personal tours are also offered by contacting the Admissions Office at admissions@a-cs.org to arrange a date. Tours are generally offered on Tuesday, Wednesday, and Thursday mornings starting at 9:00 am.

Challenger School open house will be held on the following dates: January 5, 2012 9am-6pm; January 10, 2012, 9am-6pm; January 21, 2012, 9am-12pm; January 24, 2012, 9am-6pm; February 4, 2012, 9am-12pm; February 7, 2012 9am-6pm; and February 16, 2012, 9am-6pm. Open enrollment begins January 23, 2012.

Cornerstone School is holding its Open House week Monday, January 30, 2012 through Friday, February 4, 2012. The Open House Event is Saturday, February 4, 2012 from 10:30am-1:30pm. (Cornerstone School of South Hills Community Church offers an ongoing preschool, kindergarten, and extended day care for three to five-year old children.) [LOCATION IS CLOSED]

Holy Spirit School is holding its annual open house for grades Pre-K through 8th Grade on Tuesday, January 24, 2012 from 6:00-7:30pm. Prospective families may view classrooms in session on Wednesday, February 1, 2012 from 8:30-11:30 am.
/wp-content/uploads/2014/06/The-Swan-Trans-21.png
0
0
Therese Swan
/wp-content/uploads/2014/06/The-Swan-Trans-21.png
Therese Swan
2012-01-02 23:59:05
2022-05-18 12:27:04
Almaden Valley Private Schools Winter 2012 Open House Schedules – UPDATED 2022