Halloween 2020 in Almaden Valley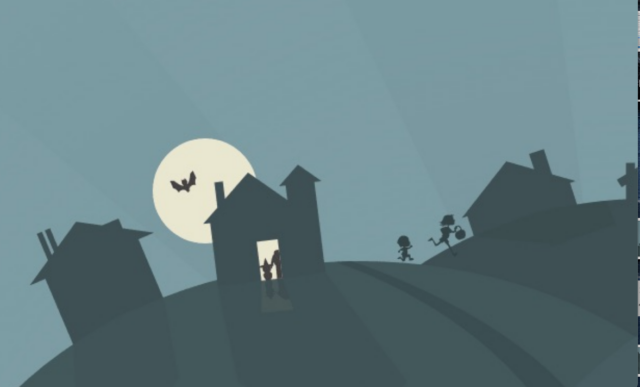 Happy Halloween, Almaden residents! Even with a very challenging year with the pandemic, I am happy and excited to see that the celebratory spirit among our neighbors at Almaden is undaunted. Here's how Halloween 2020 in Almaden Valley is being celebrated, with a spooky twist to the story.
Enthusiastic residents from various neighborhoods of Almaden are buzzing with ideas about how to enjoy Halloween safely, following all social distancing norms and Santa Clara County health guidelines (see country health guidelines for Halloween and Diá de los Muertos here: www.sccgov.org/cv19halloween). Simon Aslanpour, a resident of the Almaden Mockingbird neighborhood says in his Nextdoor post, "We are not going to take away the tradition of trick or treating in the neighborhood this year because of this pandemic. We will do it safely and follow the guidelines of Santa Clara county."
Others like Michael Harding of Almaden Williams will have a "candy chute and skeleton arms for 6ft of social distance and extra Halloween fun" between 6 and 8 pm tonight. In the Glenview Serenity neighborhood, Michelle Watanabe says, "The 'Disney House' on Bret Harte Drive near Graystone Elementary School will be open as well. We will have one direction foot traffic, social distancing, masks and sanitized candy bags for the kids to pick up. The theme this year is Tangled so nothing scary for the little ones." Many other residents are also offering bagged candy.
One of the most popular haunted house displays in Almaden attracting huge crowds has been the Haunted Graveyard on Little Falls Drive. Don McNally, who has been painstakingly hosting this for years, writes that he "did not want to 'cancel' the Halloween spirit, especially given these stressful times." To adhere to social distancing norms, he will have an all projection/hologram display this year, "with the same intent to delight 5-year-old's and terrify 'kids' over 35!"
The other street attracting huge crowds normally is Chateau Drive, which will be a bit low key this year. Janice LaVelle, writes of how she started her scary "haunted front yard" tradition 30 years ago for their own children. "The spirit soon caught quickly on Chateau, making our street the 'BOO' street for decades," she writes. Micki Karrer, another resident of Chateau Drive, has been serving beverages to adult trick-or-treaters for years. This year, however, they are staying away from displays to keep everyone safe.
For those of you who intend to drive through Almaden's neighborhoods tonight, there will still be jack-o-lantern displays and haunted yard decors to admire. Check out the Nextdoor treat map for Almaden Halloween 2020 here: https://nextdoor.com/treat_map/ for exact locations.
/wp-content/uploads/2014/06/The-Swan-Trans-21.png
0
0
Therese Swan
/wp-content/uploads/2014/06/The-Swan-Trans-21.png
Therese Swan
2020-10-31 13:04:24
2022-03-17 17:49:58
Halloween 2020 in Almaden Valley