Are You a First Time Home Buyer?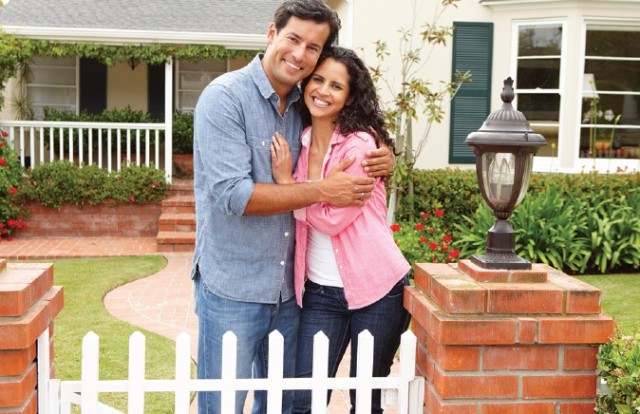 With the real estate market recovery on its way, many people who did not have an opportunity to own a home before now are likely to become homeowners in 2015. I frequently meet people in their early 30s who are shopping for their first home and they all face similar learning curves. Here are a few of the most important things first time home buyers need to know to make that all important decision the right one.
Choosing a Location

– Location of the property is probably the most important factor to consider while buying a home. In fact, choosing the right location is more important than the general condition of the house since one can always upgrade or remodel later, but the location cannot be changed. In general, single family homes in quiet, serene neighborhoods are more desirable than those on larger streets because of noise and traffic. Homes which offer a view of the hills, a lake, or a golf course hold their value because of the visual appeal as do homes that afford privacy. However, if you have a busy lifestyle, enjoy evenings out or want to save on commute, a townhome or a condo near the downtown areas may be just the thing for you.

School District Matters

– Look for a home which is in the neighborhood of good schools. This is important even if you don't have school going children, since homes in good schools areas are more in demand and have better potential for both selling and renting out in the long run. For school information you can check the local school district website or go to GreatSchools.com. If you're considering a home in Almaden Valley, take a look at my Almaden Valley Schools page, which has a list of all the schools plus school locator links if you want to know what school is associated with a particular address.

Neighborhood Amenities

– Look for a vibrant community with good amenities for the entire family in the vicinity. Shopping, libraries, community centers, sports and recreational clubs, medical care and senior citizen facilities should be ideally within a five mile radius. Access to freeways and other arterial highways is also important; ideally not too close and yet not too far. If you're considering the Almaden Valley, I offer this comprehensive overview of all of the Almaden Valley neighborhoods.

Neighborhood Crime Rate

– This is another aspect to investigate. The local police station will have statistics on crime or go to crimereports.com, enter your zip code and find the relevant information.

Comparing Similar Homes

– While choosing a home, ask your agent to do a comparative analysis of at least three similar homes in the neighborhood which have sold recently. This will give you a realistic indication of the market situation and what kind of amenities you can expect to have in a house in that price range.

Independent Home Inspection

– It is important to verify all details about the house – i.e. size, age, condition of the structure, from foundation to roof, and all other amenities. Check for potential water concerns – this includes, but is not limited to, wetness in the crawl space/ basement, grading around the house, signs of roof leaks – and pest or termite infestations. All of the above can be verified by having a thorough home inspection independently done.

Permits of Remodeling Jobs

– Ask for permits of any remodeling work that's been done on the house. You can save yourself a lot of headache and expense later on dealing with construction that may be deemed illegal by the county authorities.

Having a Buyer's Agent

– You will also benefit from engaging the right real estate agent who will represent you, the buyer. A buyer's agent has access to all the properties on the market as well as some not yet on the market. The agent will, first and foremost, safeguard the buyer's interests. Once you zero in on a desired location, it is best to engage an agent who specializes in that area and can quickly scout out the best home deals.
While touring properties, do not dismiss one because you think the listed price is too high or some features are not up to the standards you desire. Remember, the listed price is only a starting point and it is possible to redo a bathroom, the kitchen or even the yard. Offers can be made after factoring in any potential expenses towards upgrading the home.
I am happy to provide any consultation to both sellers and buyers. Feel free to call me on 408.656.8240, or email me at: tswan@tswan.com. In 2014, I closed $75million in sales and was among the Top 10 agents in Santa Clara County.
/wp-content/uploads/2014/06/The-Swan-Trans-21.png
0
0
Therese Swan
/wp-content/uploads/2014/06/The-Swan-Trans-21.png
Therese Swan
2015-03-17 01:23:05
2022-03-22 16:08:19
Are You a First Time Home Buyer?