Presentation on Bully-Proofing Your Child in Almaden Valley – UPDATED 2022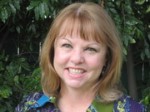 Bullying is not just a harmless, normal part of growing up. It can cause devastating, lifelong problems. And it's not going away all by itself. Most bullying situations can only be turned around with adult intervention and specific social and emotional skill-building.
Attend a free presentation on how to bully-proof your child. You will learn:
How to talk to your child about the bullying that goes on every day at elementary and middle school
The do's and don'ts of helping bullies, victims, bystanders, and other parents find another way
How to approach your child's school if your child is bullied or is bullying others
Presenter Tricia Peterson is a licensed Marriage & Family Therapist with the Child & Family Counseling Group, Inc. in San Jose, and maintains her private practice in downtown Campbell.
Tricia coaches parents in effective intervention skills to help their children in bullying situations, and trains school personnel in the implementation of a caring and safe school environment and curriculum. Tricia has taught classes in bullying prevention at a number of organizations throughout the Bay Area.
The presentation is at Joint Venture Churches, 6581 Camden Avenue (near Almaden Expwy and Redmond Ave) on Tuesday, October 4, 2011 from 6-7:30pm.
Dinner (child-friendly) will be served at 6pm. The presentation will be from 6:30-7:30pm. Childcare will be provided. (A small donation to cover the costs of dinner and childcare would be appreciated.)
You can register online. [EVENT IS CLOSED]
/wp-content/uploads/2014/06/The-Swan-Trans-21.png
0
0
Therese Swan
/wp-content/uploads/2014/06/The-Swan-Trans-21.png
Therese Swan
2011-09-16 13:11:56
2022-04-24 10:30:03
Presentation on Bully-Proofing Your Child in Almaden Valley – UPDATED 2022