Fitness Options in Almaden Valley for the Summer – UPDATED 2022
Almaden Valley has a number of options to help you stay fit throughout the year. Everything from gyms, fitness classes, yoga, bootcamps, and many other options.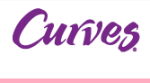 [NO LONGER IN ALMADEN] Curves Almaden Valley is a facility specially designed for women featuring Curves Complete, the ONLY plan that provides diet, exercise, and motivation all in one place! With Curves Complete, you get personalized meal plans and portion control, with a total-body workout and one-on-one support from a certified coach. Curves is located at 6055 Meridian Avenue, #170, San Jose, CA, 95120 in Almaden Valley.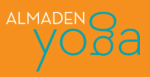 Almaden Yoga has a mission is to bring all the wonderful benefits of yoga into people's day-to-day lives with a variety of classes and styles for beginners as well as seasoned yogis. From those with weight issues, to inflexibility issues, and to seasoned athletes, the studio has something for everyone. Almaden Yoga is located at 6922-C Almaden Expressway, San Jose, CA 95120 in Almaden Valley.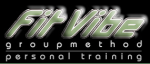 [CLOSED] FitVibe offers Hybrid Resistance Training (HRT) system involves strategically combining specific exercise movements in succession aimed at driving metabolic cost. You'll play your way to fitness success using cables, dumbbells, stability balls, core boards, BOSU balls, foam rollers, our proprietary tubing wall, and more! FitVibe is located at 5965 Almaden Expressway #130, San Jose CA 95120 in Almaden Valley.
[CLOSED] Optimum Results offers personal training, group training, basic gym memberships, and meal plan assessments. Optimum Results is located at 6928 Almaden Expressway, San Jose, CA 95120 in Almaden Valley.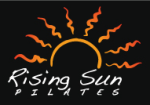 [CLOSED] Rising Sun Pilates Studio offers private pilates sessions, duo pilates sessions, circuit classes, and mat classes. Owner Kara Gant believes Pilates can help anyone, from the elite athlete to those less physically active, better understand and strengthen his physical capabilities. This is why she takes such great care to customize her training methods to suit each individual. Rising Sun Pilates Studio is located in the Almaden Valley. Contact Kara Gant for details.

[CLOSED] Mission Fitness Boot Camp is a fun and energizing morning workout designed to help you reach your fitness goals fast. You will be put through a challenging workout that delivers the ultimate in fat loss, muscle toning, strength building, and cardio training – promising incredible results. Mission Fitness is held at Leland High School, 6677 Camden Avenue San Jose, CA 95120 and Almaden Cabana Club, 6925 Bret Harte Drive, San Jose, CA 95120.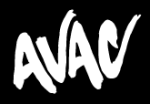 Almaden Valley Athletic Club (AVAC) is a traditional health club, with fitness center, group fitness classes, pool and jacuzzi with swim school, and tennis courts. AVAC also offers wellness services and various programs for children. Almaden Valley Athletic Club is located at 5400 Camden Avenue, San Jose, CA 95124, not far outside of Almaden Valley.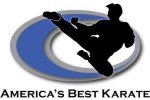 [CLOSED] Almaden Wellness offers martial arts for adults and kids, as well as pilates for adults. Learn Tae Kwon Do, Qi Gong, Karate, Kickboxing, and Pilates. Improve flexibility overnight. Move to a whole new level of strength and health. Get into the best shape of your life. Almaden Wellness is located at 6940 Almaden Expressway, San Jose, CA 95120 in Almaden Valley.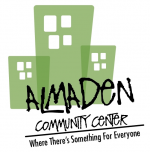 Fitness Center at Almaden Community Center offers Group X exercise classes. This pass entitles you to as many of the exercise classes, fitness room workouts, and drop-in gym visits you can fit into your busy schedule.
/wp-content/uploads/2014/06/The-Swan-Trans-21.png
0
0
Therese Swan
/wp-content/uploads/2014/06/The-Swan-Trans-21.png
Therese Swan
2013-06-02 22:04:52
2022-04-03 15:23:24
Fitness Options in Almaden Valley for the Summer – UPDATED 2022